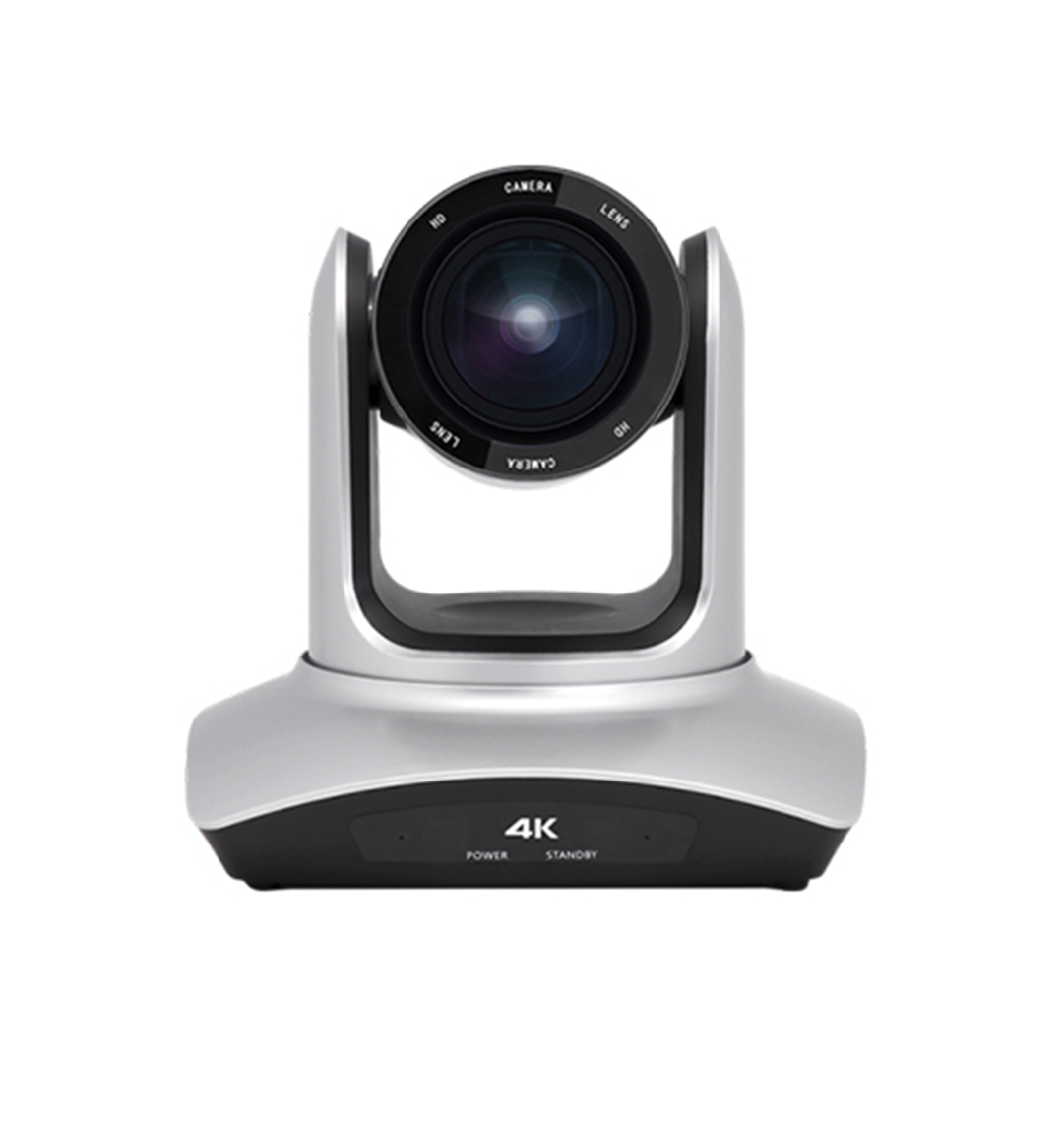 ADisplay PTZ 4K 10x Zoom Tracking USB
PTZ kamera med 4K Ultra HD-opløsning: Anvender en ny generation af SONY 1/2,7-tommer COMS 4K-sensor i høj kvalitet, som kan opnå billeder i høj kvalitet med en  opløsning på helt op til 3840×2160
AI INTELLIGENT PERSON TRACKING:
Den nye generation af intelligent algoritme genkender ansigter og har sporingsfunktion, som følger en person.
Specifikationer:
10X OPTICAL ZOOM
USB 3.0 Interface
Support ultra-high-definition 4K resolution 10 times video output, support full HD resolution 20 times video output, support high-definition resolution 30 times video output.
*YUY2 supports full HD 10 times, ultra-high-definition 20 times video output.
USB2.0 Type B Expansion Port: Can be connected to USB external devices such as AD-SPKMIC-BM21.
Remote Control: Using RS232 and RS422/485 serial ports, cascaded control of multiple cameras.
Multiple Encoding Formats: Support YUY2, MJPEG, H.264, H.265 encoding format, reduce the host encoding and decoding pressure.
Low Light: Brand new CMOS image sensor with ultra high S/N Ratio can effectively reduce image noise in low light conditions. Applying 2D&3D Digital noise reduction at the same time, it reduces image noise greatly, even in ultra low light conditions, it could still remain the frame clean and clear, S/N Ratio of the image is higher than 55dB.
Various Installation Methods: A variety of installation methods, desktop, ceiling, and wall installation.
Kameraopløsning:
3840*2160
1920*1080
1280*720
960*540
800*600
720*576
720*480
640*480
640*360
352*288
320*240
Billedsensor: SONY 1/2.7 Progressive CMOS
Objektiv: f= 5.15mm(w) ~ 51.5mm(f)
Scanmetode: Linje for linje
Fokussystem: Auto/Manuel
Minimumsbelysning: 1.5 Lux
Lukkerhastighed: 1/25s~ 1/10000s
Hvidbalance: Auto/Manuel
Baggrundsbelyst kompensation Support
Digital støjreduktion
2D&3D Digital støjreduktion
S/N Ratio: >55dB
Horisontal visningsvinkel: 61.5° (W) ~ 7.0 ° (T)
Vertikal visningsvinkel: 35.0° (W) ~ 3.97° (T)
Horisontalt rotationsområde: +170°
Vertikalt rotationsområde: -30 ° ~ +90 °
Horisontal rotationshastighed: 1° ~ 90° /s
Vertikal rotationshastighed: 1° ~ 90° /s
Elektronisk flip-support
Antal forudindstillede positioner: 10 forudindstillede positioner med IR-fjernbetjening, 200 forudindstillede